Novvember 20, 2011
WCA President's Update
from the desk of Janice Nesser-Chu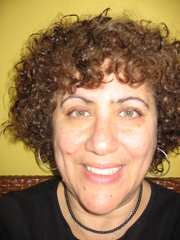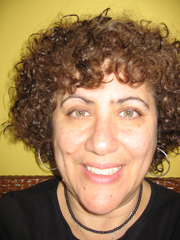 Thankfulness and WCA
My time as President of the Women's Caucus for Art is almost over. The end of my Presidency corresponds with the end of the 40th celebration in Los Angeles in February. With the Thanksgiving holiday just a few days away, I find myself being reflective and thankful for so many things.
I am thankful to the founders of the WCA, and all those women who served before me for never giving up the fight, and paving the way for so many of us. I am thankful for having been a small part of the history of an organization that included so many amazing, strong and visionary women.


The last two years have been a time of great growth and renewal for WCA

.

I am thankful for everyone who played a role in it. I am thankful for the Executors of the estate of Sylvia Sleigh for believing in WCA's mission and supporting us on so many levels.
I am thankful for the National Board members who have supported me in my work and continually give of their time so generously.

I am thankful for all our members who continue their commitment to WCA's mission; and who are putting their time, energy and passion into building the next 40 years.
It has been a wonderful experience working with all of you. I am grateful for the opportunity. Thank you.
Have a wonderful Thanksgiving holiday!
With the 40th anniversary just 3 months away, I would like to invite you to be an active participant in the festivities. Join us for
Momentum: 40 Years of the Women's Caucus for Art.

The Little Red Journal Project
WCA is sending a little red journal on an expedition across the chapters to celebrate WCA's 40th anniversary. Chapter-and at-large members have the opportunity to embellish the Moleskin journal pages with art and share their inspirations with a wide network of WCA members across the country.
The Little Red Journal is traveling from the Northern California Chapter to the Washington, DC Chapter at the end of November. Northern California members submitted small works of art in many different media to decorate the month of January. All of the submissions can be seen in a slideshow on
www.ncwca.org
.
The Little Red Traveling Journal will be displayed in various locations in Los Angeles during the February, 2012 WCA 40th Anniversary Conference. If you are coming to the conference, bring your small work of art (maximum 3"W x 4"H or smaller) so that they can be added to the journal. If you cannot come, ask a colleague to bring a small art piece for you.
After the conference, the journal travels to St. Louis; then to the Philadelphia, Minneapolis and Michigan Chapters. By the end of 2012, we should have an amazing collection of art from chapter members all over country. The book will be auctioned at the 2013 WCA Conference 'Legacy' in New York City. Email Priscilla Otani at
mrpotani@yahoo.com
if your chapter, caucus or you individually would like to participate in the journal project.
Exhibit your work in the Video Exhibition at the 40th Anniversary Gala
In honor of the 40th Anniversary Celebration of the Women's Caucus for Art, all WCA 2012 members are invited to submit images of your work to be exhibited during the 40th Anniversary Gala at the Japanese American National Museum on Saturday Feb 25 in Los Angeles, CA.
The main room at the Gala will have two large screens: one displaying the art work of our current members and the other displaying photos from 40 years of WCA.

Be a part of this celebration by submitting one or two jpegs
of your work, 300 dpi no larger than 8" in any directions to: nationalwca@gmail.com In the body of the email please include your name, your chapter, the title and medium.
Make Plans to Join WCA in L.A.
Please make plans to join WCA members and friends from across the country in Los Angeles from February 23-27, 2012 for what will be a diverse celebration that will include panels, speakers, exhibitions, bus tours, workshops, awards and a gala.
Support the 40th Anniversary
Purchase tickets for the 40th Anniversary Raffle
This years in honor of the 40
th
anniversary of WCA we are thrilled to offer 3 pieces of wonderful art work for the raffle:
Acclaimed artist and WCA member, Eleanor Dickinson
has donated an original drawing for our raffle. It's a sensitive portrait of two embracing lovers from her ground breaking
OLD LOVERS
series (1997).
http://eleanordickinson.wordpress.com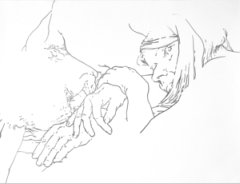 SYLVIE AND WALLY
ink drawing on acid free paper
20" x 26"
unframed
Value $1200
The Estate of the late Sylvia Sleigh
has donated two wonderful, intimate flower paintings created by Sylvia in the 1970's. Sylvia was a world-renowned realist painter. She received the Lifetime Achievement Award posthumously from WCA in February 2011.
http://sylviasleigh.com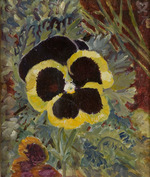 Yellow & Violet Pansy
1978
oil on canvas
5" x 6"
framed
Value $2000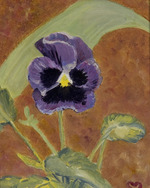 Purple Pansy
19XX (78)
oil on canvas
5" x 6"
framed
Value $2000